Featuring Future Greats: a special issue of artists who are making work that will be setting the agenda in years to come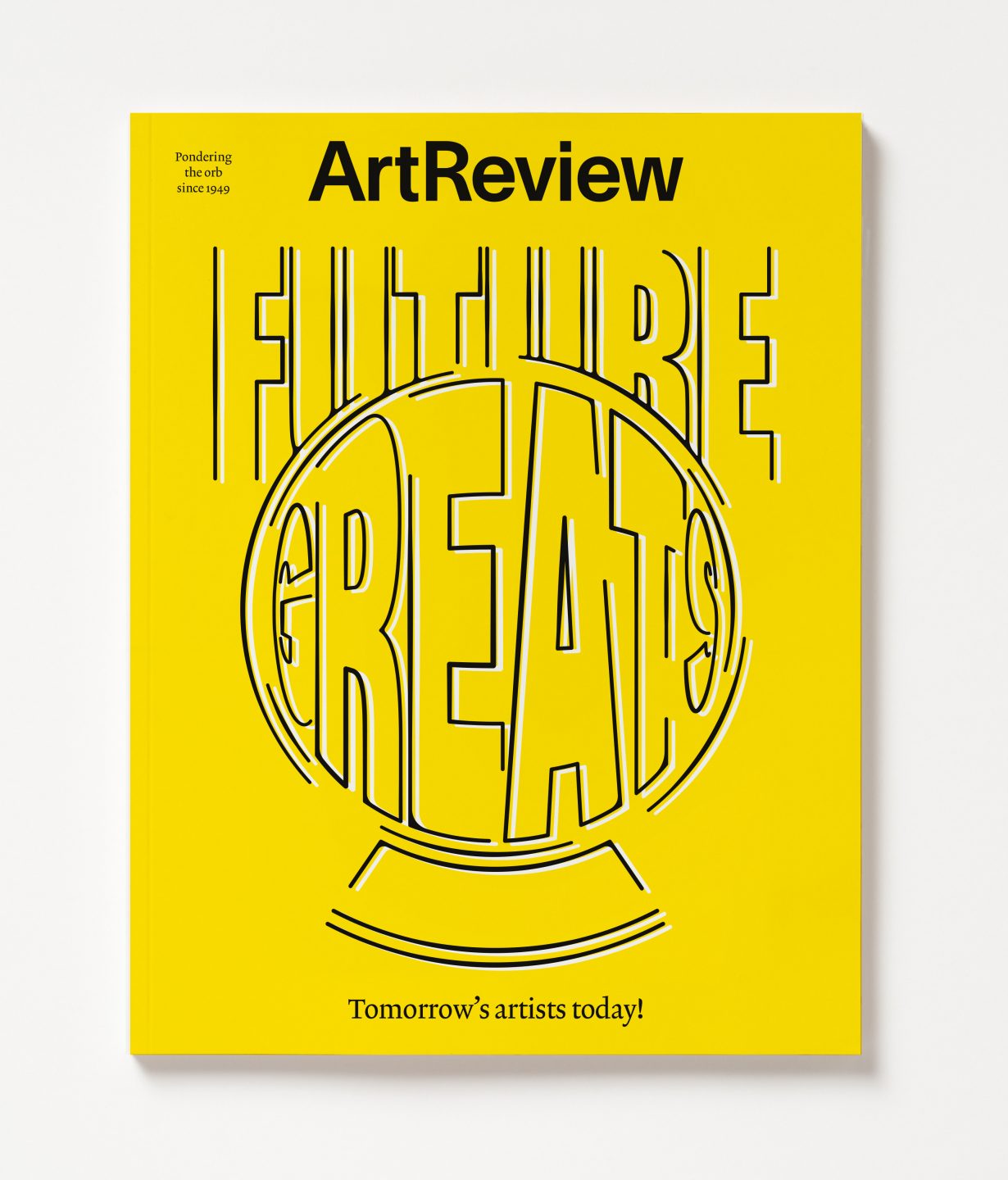 Welcome to Future Greats. ArtReview kicks off the year with a special issue of artists who are inspiring other artists, or making work that will be setting the agenda in years to come. To do so, we have convened a group of well-established artists (and a few of our own editors) to nominate artists who they feel are deserving of more attention. This year's Future Greats have been selected by: Ana Mazzei, Buck Ellison, Pierre Huyghe, Dayanita Singh, Koki Tanaka, Martin Herbert, Lu Yang, Aaron Angell, Larry Achiampong, Chris Fite-Wassilak, Wendy Red Star, Bani Abidi, Casey Reas, Shen Xin and Adeline Chia.
Among the Future Greats are artists such as Fabien Giraud & Raphaël Siboni, whose film-performances play, for Huyghe, with the 'material operativity of fiction'; Mayank Austen Soofi, who, according to Singh, has taken on the role of Delhi's archivist – photographing and collecting stories of the everyday; and sculptor and painter Sofya Shpurova, chosen by Angell, for her riotous pagan imagemaking, that's both 'alchemical and nuanced', full of 'rare and cryptic beauty'.
Also in this issue
Ross Simonini interviews Ukrainian artist Olga Balema, whose work is characterised by a sense of mystery – perhaps even nonexistence; Rosanna McLaughlin questions the point of performance artists when lifestyle gurus like Liver King are doing it 'for real'; as the cryptobubble has burst, Charlotte Kent argues there is still value in NFT art; and two anonymous Iranian writers reflect on the role of art in the wave of protests that have swept their country.
And…
A selection of exhibition and book reviews from around the world including Theaster Gates at the New Museum, New York, Henry Taylor at the Museum of Contemporary Art, Los Angeles, the Singapore Biennale and Okayama Art Summit.