A new book investigates the ideology underpinning film regulation in the kingdom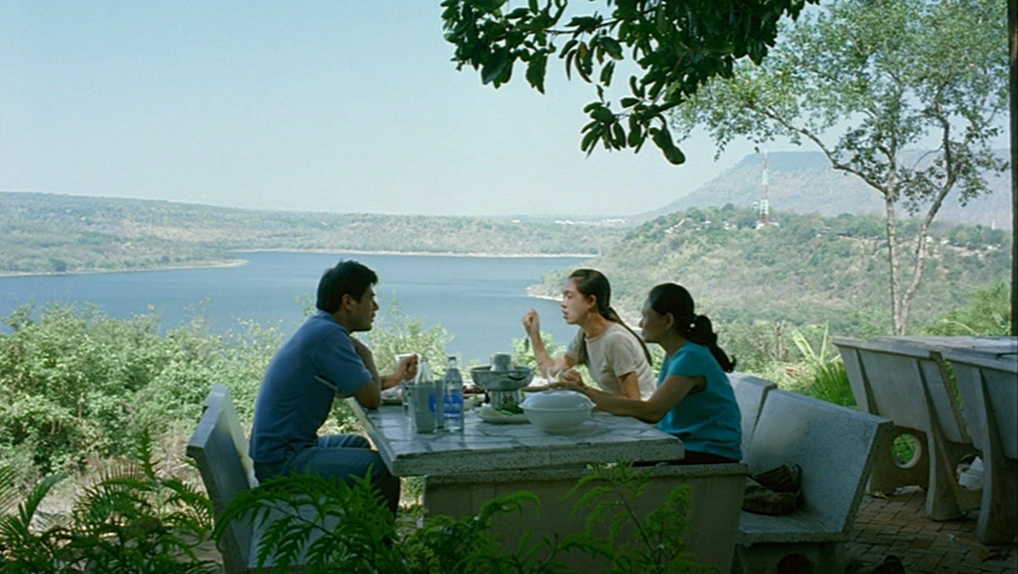 Long before the UK's culture minister hinted that Netflix's The Crown (2016–) should come with a 'health warning' highlighting its blurring of fact and fiction, Thailand got into an almighty tizz over the hit Rodgers and Hammerstein musical film The King and I (1956). Its liberties with the stage-managed official narrative – its portrayal of Siam's King Mongkut prancing, using chopsticks and fighting back atavistic urges towards Anna Leonowens, tutor of his 82 children, all as Western mores and modernity encroach on a barbarous society – were deemed an intolerable slight to an entire nation. Indeed, this relic remains banned in Thailand today, rendering the prospect of any mature national debate about the film's wanton cocktail of ethnocentrism, imperialism, catchy tunes and gilded opulence impossible. A quotation in Matthew Hunt's Thai Cinema Uncensored (2021), from the country's UK-educated former prime minister Anand Panyarachun, perfectly crystalises why: 'You have to remember that I spent some time abroad… But most Thais could not separate the musical parody from the history of their own country.'
That dangerous, paternalistic fiction – that the Thai citizenry consists of idiots who must be sheltered from anything that might contaminate their world view – echoes through Hunt's 'overview of the history of film regulation in Thailand and the ideology underpinning it'. Thai film censorship is as old as Thailand's first feature film. Real-life footage of a prisoner being executed was cut from Suvarna of Siam (1923), a romantic melodrama. Back then, outright bans were rare but a mere scintilla of disapproval by the king was enough to give movie distributors jitters. A 1930 film act introduced a censorship committee comprising government bureaucrats and senior police officers, but its 'prohibitions were sufficiently broad that they could be used as a pretext to cut almost any potentially objectionable material', writes Hunt. Despite periodic tweaks (most of them retrograde ones that cemented a fusty royalist-nationalist ideology, suppressed social change or added more layers of officialdom), it remained in place for three- quarters of a century.
With chapters on three core taboos for the censors – sex, politics and religion – Hunt's account is delivered without rhetorical flourishes or value-judgements. But the narration is spiced up by interjections and conjecture from ten Thai directors – all male, barring transgender director-turned-politician Tanwarin Sukkhapisit – who have been left sour by what, in 2008, replaced the Film Act: the country's first cinema ratings system.
Known as the Film and Video Act, this was introduced in the wake of the Free Thai Cinema Movement, a public campaign prompted by the arbitrary cutting of six innocuous scenes from Apichatpong Weerasethakul's Syndromes and a Century (2006). It appears to have changed nothing: an all-encompassing category in the ratings system is reserved for 'films which are prohibited to be disseminated in the Kingdom', and nine censorship controversies have followed. For film critic Kong Rithdee, this combination of ratings and bans, the latter applicable to films that are deemed contrary to public order or good morals, or affecting the security or dignity of Thailand, is 'the worst cocktail imaginable'.
In an extended interview section in the back, Weerasethakul is on superbly venomous form, savaging the Thais' inclination to self-censor and save face, and speculating in regard to the censor's cuts to Syndromes… that 'maybe they wanted some money under the table'; Pen-Ek Ratanaruang opines on why depictions of corrupt policeman have long been a no-no in Thai cinema, and argues that, in the case of his documentary Paradoxocracy (2013), the cuts imposed actually strengthened his message; and Chulayarnnon Siriphol (Birth of Golden Snail, 2019) outlines tartly how the state funded his film, only later to backpedal.
The takeaway is a dishearteningly familiar one. Thais and Thailand watchers will recognise the bigger story, an all-too-common narrative arc streaked with moments of fear, absurdity and humour, in Hunt's lingering closeups on the mangled, hidden wreckage of film censorship. Filmmakers, particularly those who subvert rather than soothe, are revealed as yet one more casualty of what is proving to be an interminable wait for a truly representative, just and transparent political system, replete with checks and balances that stretch into every prissy nook of power – and yet one more threat to a dusty hierarchy that ranks nation, religion and monarchy at the irreproachable top, and transgressive talent of all stripes somewhere near the bottom.
Matthew Hunt, Thai Cinema Uncensored, 2021, Silkworm Books/University of Washington Press, £20.99 (softcover)