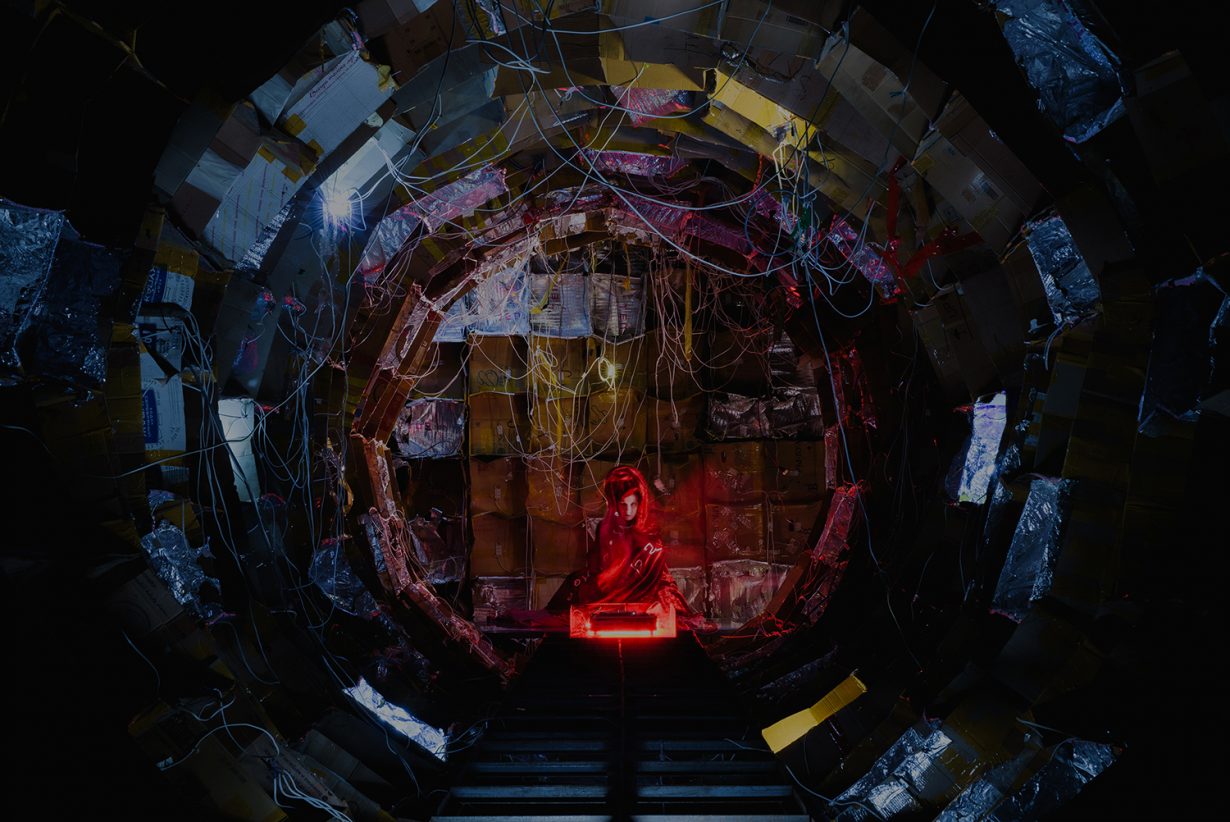 ArtReview sent a questionnaire to artists and curators exhibiting in and curating the various national pavilions of the 2022 Venice Biennale, the responses to which will be published daily in the leadup to and during the Venice Biennale, which runs from 23 April to 27 November.
The ORTA collective, founded in 2015 by director Rustem Begenov and actress Alexandra Morozova, is representing Kazakhstan, marking the country's first participation in the biennale. The Pavilion is located at Spazio Arco, Dorsoduro 1485.
ArtReview What can you tell us about your exhibition plans for Venice?
ORTA collective The Center for the New Genius / Lai-Pi-Chu-Plee-Lapa by ORTA collective will take place in a beautiful building in Zattere, Venice. This project is a symbol and manifesto of our programme, 'The Art of the New Genius', that we have developed based on the texts and ideas of the artist, writer and inventor, 'Genius of the Absolute Interplanetary Category' Sergey Kalmykov. The Center will transform the destructive energy, which the world is now full of, into energy of creation and peace, through the excitation of the inner genius in a person – the universal potential of free unlimited creativity that every person possesses. Also, after six months of pre-production, research, performances and the functioning of the Center we plan to open a Portal to the Fourth Dimension in November 2022. 
AR Why is the Venice Biennale still important? 
ORTA Our programme for the New Genius is created as a global, international project. We believe the whole world should get acquainted with this great system that can change the world and presenting the Center at the Venice Biennale is a good platform for further promotion of the programme around the world.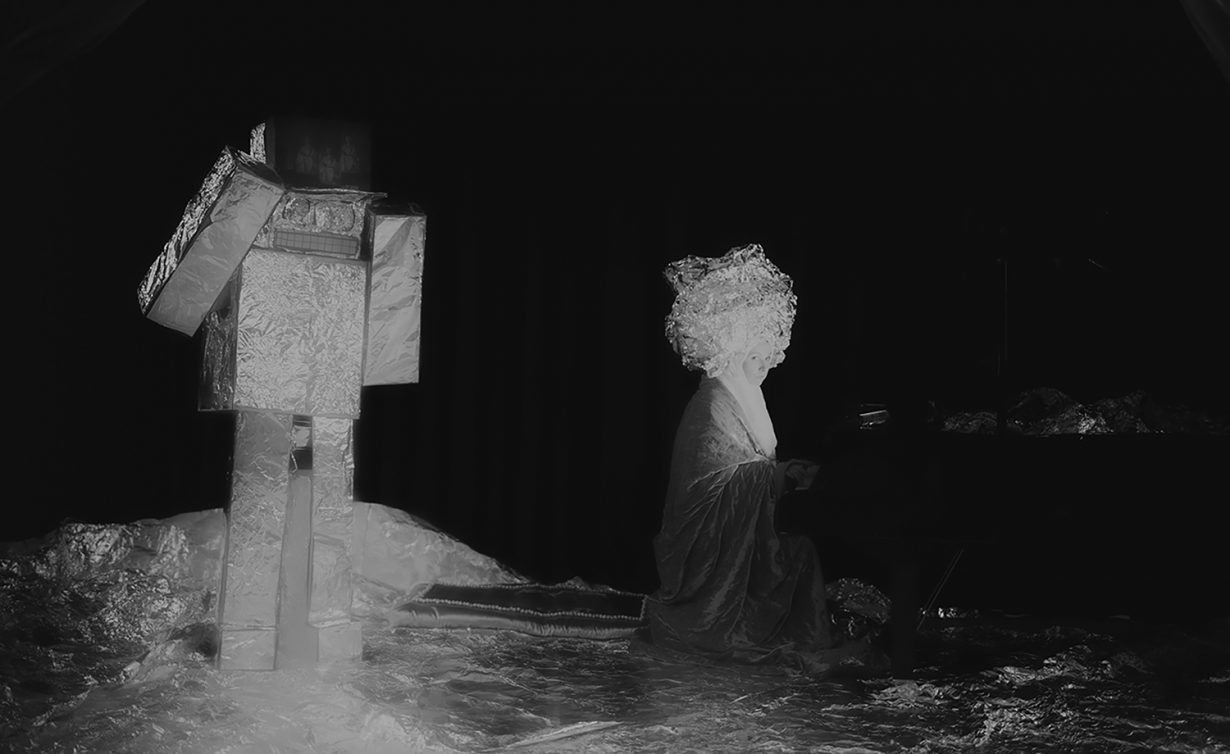 AR Do you think there is such a thing as national art? Or is all art universal?
ORTA The New Genius programme that we practice is always working with people from different professions, with different backgrounds, from different social and cultural contexts – musicians, artists, engineers, artisans, programers, welders, carpenters, philosophers. All participants in our projects, including us, always go beyond the usual competencies, forcing the inner creativity to be excited. And 99 percent of these participants are from our city. In this sense, our project does not, of course, represent an entire nation – no project, no single artist can represent an entire nation – but still, we can say that some variety of creative potential is represented in it. 
AR What is misunderstood or forgotten about your country's art history or artistic traditions? 
ORTA A big misconception – including for many Kazakhstanis – is that some huge part of our official cultural codes – some so-called 'folk' songs, dances, patterns – appeared organically from time immemorial. In fact, many of these codes were created artificially by the Soviet cultural machine in the twentieth century as part of nation-building in the republics.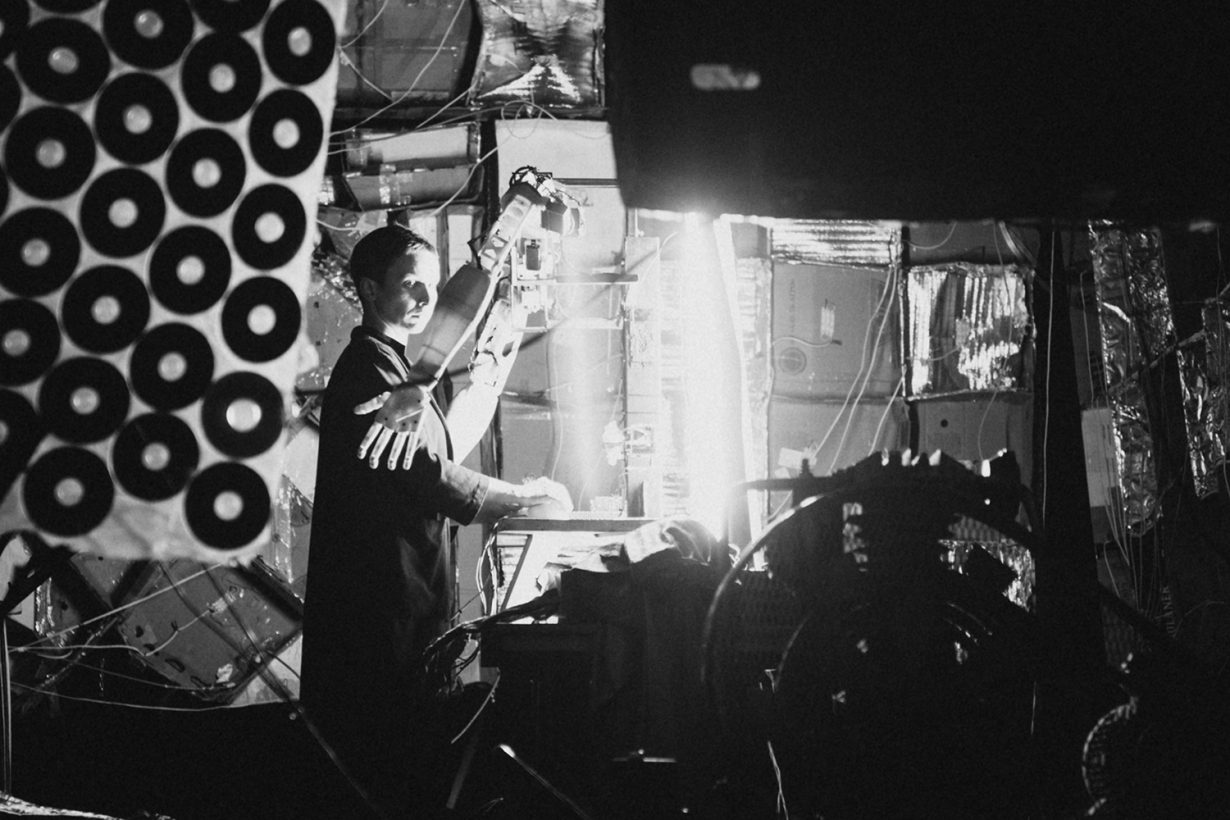 AR Which other artists from your country have influenced or inspired you? 
ORTA The artist who influenced us is none other than Sergey Kalmykov (1891–1967). We based our programme 'The Art of the New Genius' on his texts, ideas and lifestyle and he has been inspiring us for more than five years. He was born in Samarkand, then lived in Orenburg, Moscow, then ran away from everything to Almaty. He spoke of himself as a man of East and West, decisively opposed himself to both the Russian avant-garde and official Socialist Realism, was alienated from everything official, all his life he 'practised genius' and died an unrecognised artist without a single solo exhibition. Nevertheless, he influenced all contemporary art in Kazakhstan, including us.
AR How does having a pavilion in Venice make a difference to the art scene in your country?
ORTA Artists from Kazakhstan have repeatedly participated in the Venice Biennale – as part of collateral events, the main exhibition and the Central Asia Pavilion (2005–13). We hope that the national pavilion of Kazakhstan, which will be held for the first time this year and will hopefully be held regularly, will provide even more opportunities for Kazakhstani artists to share their art with the whole world. It gives energy and faith in art to artists, and it gives the world the opportunity to meet the amazing art and artists of Kazakhstan.
AR If you've been to the biennale before, what's your earliest or best memory from Venice?
ORTA No, we have never been to the Biennale nor Venice.
AR What else are you looking forward to seeing?
ORTA Peace, for art to be free of institutions and conjunctural global tendencies, for every human being on earth to have a voice, the end of regimes and war. 
And we really want to see the faith in art in times like this. Now it is especially difficult to believe in art, but it is capable of bringing light. Light that the world needs so much right now.